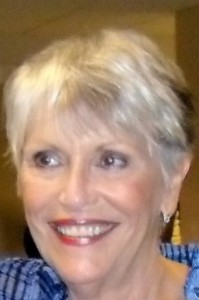 As much as I'd like to reveal that my writing skills were honed during lean years when I huddled in a gloomy garret in Paris' Left Bank Saint Germaine neighborhood…….it's more accurate to report that my first attempt at writing about travel happened at the age of eight when I crafted an essay about the Pilgrims' arduous sea journey to Massachusetts.
Even then I was a stickler for accuracy, and my revelation that the Mayflower didn't first land at "Plymouth Rock" but at what is now the harbor at Provincetown on Cape Cod, won first place in a radio-sponsored writing contest and three minutes to read my essay on the air.
Fast-forward three decades to a time when I made an early career of the business side of travel, first working with corporations to control travel budgets and develop corporate travel policies, and then coaching travel planners and business travelers to achieve greater time-and-cost efficiencies.
I authored and copyrighted "The Business Traveler's Handbook" that served as the foundation for my business travel workshops for corporate travelers and travel arrangers charged with efficiently doing the company's work on the road and at the same time keeping business trips on budget.
Then, as owner of a business travel and executive meeting planning company, I designed and executed business meetings and corporate travel incentive programs, specializing in small-to-midsize executive-level events at exceptional settings throughout the U.S. and internationally.
Through global involvement in professional meeting and event planning organizations, I developed "DMC" (destination management company) contacts in most major countries.  With their help, my programs were often described as highly memorable or "once-in-a-lifetime," showcasing both the unique aspects of the destination and connecting with the business executives who shared the experience.
My own business travel schedule gave me the opportunity to explore broad reaches of the world, including much of Europe, Asia (Thailand, Singapore, Malaysia, Indonesia, China), Morocco and North Africa, every province in Canada, all of the U.S., most of Mexico, Central America, several countries in South America, and almost every island in the Caribbean.
My habit of delving into new destinations and chronicling my own experiences ultimately launched a long-running series of leisure travel columns about the places I traveled, published in a number of newspaper groups in the Midwest and beyond, as well as many travel articles in notable publications. I made many guest appearances on radio talk shows and television newscasts to chat about travel trends and popular destinations.
I gained a lot of knowledge about the inner-workings of the travel industry too, and wrote a highly-rated long-running business travel column with a national following. My business articles for travel trade and business publications continue to reach a wide audience of meeting and event planners, CEOs, CFOs, corporate procurement professionals and other business executives looking for inside knowledge about the travel industry, business travel, cost controls and procurement practices, meeting destinations and meeting sites.
I have researched and written "Business Travel News" specifically for travel agency distribution to business travelers, monthly since 1994. The focus is always new-and-useful information as well as the occasional "Heads-Up!" and "High Alert!" when global conditions warrant.
Because of the hands-on knowledge I've acquired about business travel in general, I was hired as one of a handful of writers to create content on that topic for the 1,000-article launch of Business.com and Work.com, online sites created to provide sources of actionable information for owners of small-to-medium-size businesses. The editor who hired me referred to me in his newsletter as "one of the keenest travel minds we know."
Last but not least, I have a good reputation with editors who appreciate my ability to produce on-target, on-time, well-written business and leisure travel copy that requires minimal or no editing.